What is PF's Introduction trips?
Polyteknisk Forening (PF) organizes the introduction right before the semester begins in order to give you and your fellow students a good start at DTU. During the introduction, you will meet other people who, like you, are new students.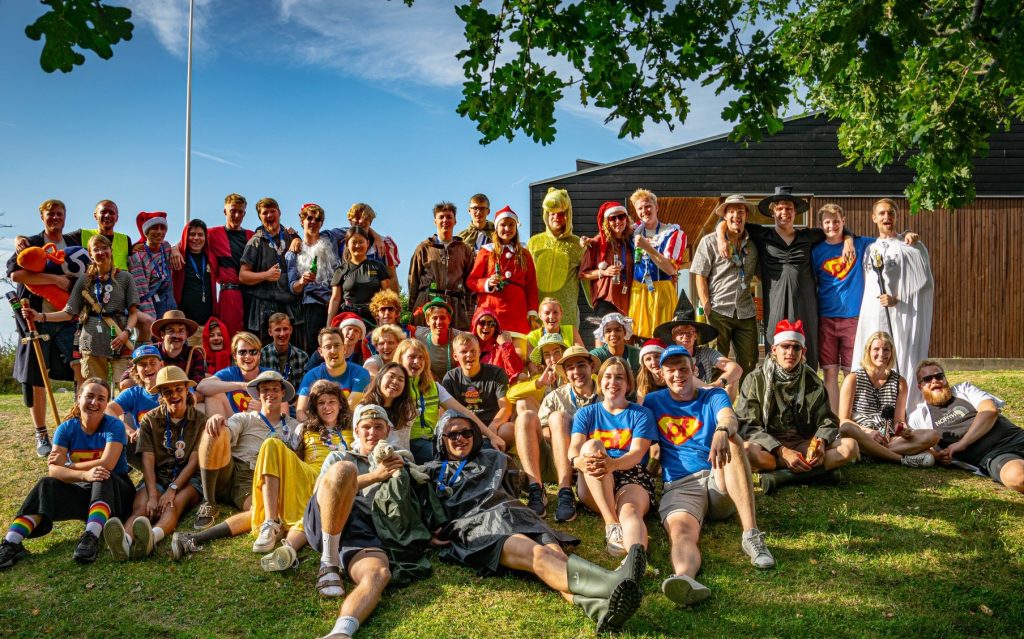 On all of our introduction trips, we put emphasis on creating bonds between the new students in a fun environment. Our activities are varied and include both social and academic content. The special thing about the study start at DTU is, that you will get to meet people from all over DTU, and not just your own study line. This will give you a good network from the beginning. Therefore, when you during the semester walk around campus, you will meet familiar faces.
---
What types of trips do PF offer?
PF offers a total of 7 different intro trips with different aspects so there's something for everyone. Most of our trips take place in a cabin on either Zealand or Funen but we also offer trips that take place on Campus and with out sleeping accommodations. We also offer trips in cabins with or without alcohol. For a full overview over the trips that we offer we have a flowchart that can help you find the trip that fits perfectly for you 😉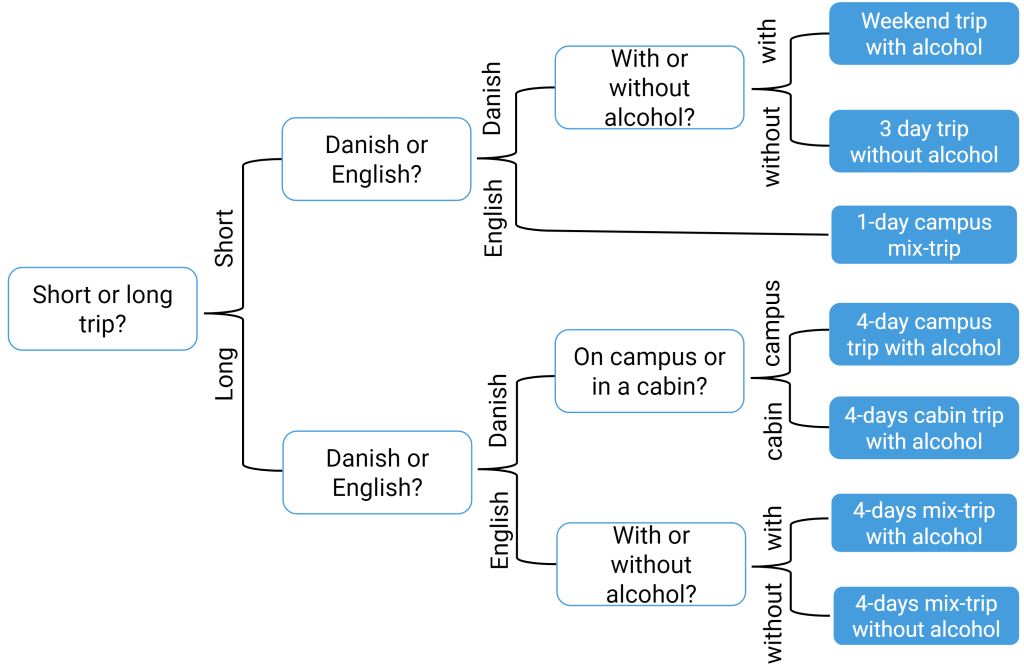 The trips this year take place from the 18th to the 25th of August. The long 4-day trips are split up in Trip 1 and 2 and leave respectively on the 19th and 22nd of August. The weekend trips leave on the 18th of August (after the welcome day is over) and the 3-day trip without alcohol leave on Sunday the 20th of August. The 4-day trip on campus is from the 22nd to the 25th of August and the 1-day trips take place 3 separate times, respectively the 20th, 22nd, and the 25th of August.
---
How do you sign up for the trips?
Sounds like something for you? Then sign up for our introduction trips before the 18th of August by clicking one of the buttons below and following the link! After your sign up you will receive a receipt for your purchase – if you don't, then you can contact us here. With the sign up to the introduction trips you also have the option to purchase a membership for PF, which gives you an array of offers, as well as a membership for IDA, which you can read more about here.
We wish you the best of luck with your new studies and hope to see you on our introduction trips! 🙂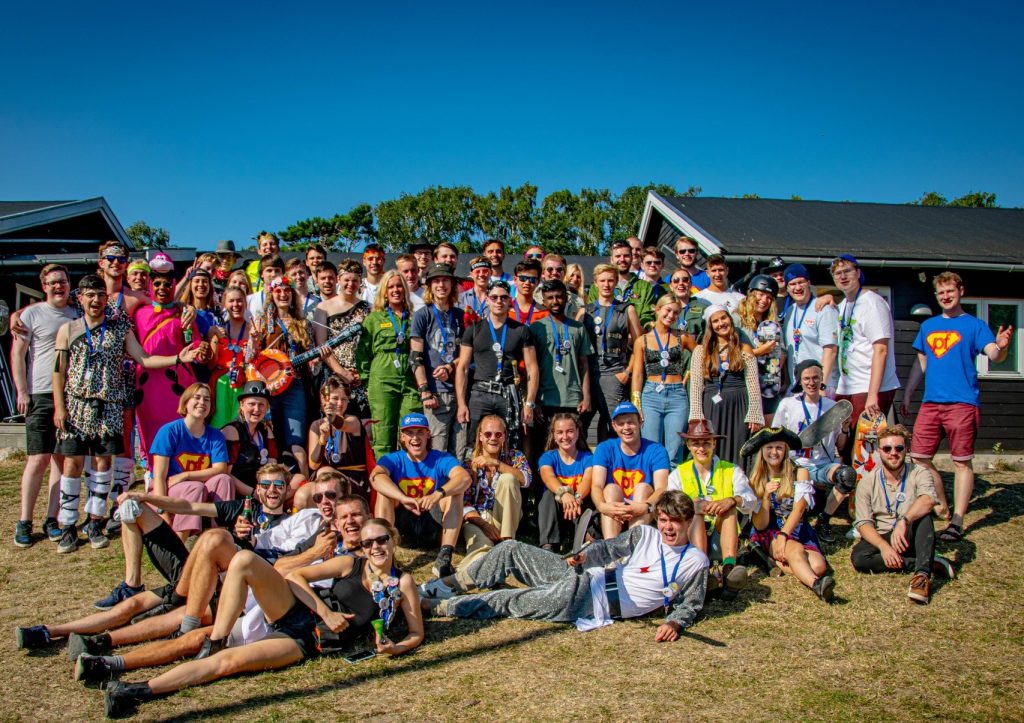 Pictures by Mikołaj Cyprian Bejster.